Campfire Brownies
Another day, another excuse to use the kitchen torch. I know I will one day go down in a blaze of glory.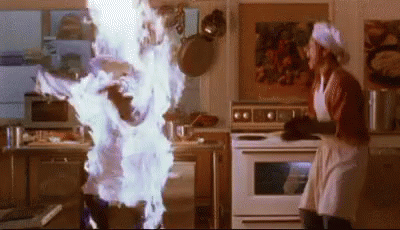 What can I say? These gooey, toasty, chocolate campfire brownies are just worth the risk. This the second chocolatey post of the day, and that makes me a happy camper (pun intended). I hope this makes up for my lack of baking and blogging the next two days while I'm off saving the man pictured above in the ER!
The Supplies
4 tbsp of butter

¼ cup of vegetable oil

¾ cup of cocoa powder

2 cups of sugar

1 tsp of vanilla

4 eggs

1 ¼ cup of flour

1 tsp of baking powder

1 tsp of salt

2 cups of mini marshmallows + more to top
The Procedure
Melt butter with oil in a small saucepan. Once melted, stir in cocoa and remove from heat.

Pour mixture into a large bowl and add sugar and vanilla. Add eggs one at a time.

In separate bowl combine flour, baking powder and salt. Add dry ingredients to wet ingredients

Stir in mini marshmallows.

Line 9×13 pan with parchment paper and pour in brownie batter. Bake at 350º for 25-30 minutes, until brownies pass the toothpick test.

Let cool completely and top with mini marshmallows. Use a kitchen torch to give them a true campfire feel.
Forget the tents and bear spray. Let that Netflix fireplace roar and cozy up with a plate of campfire brownies.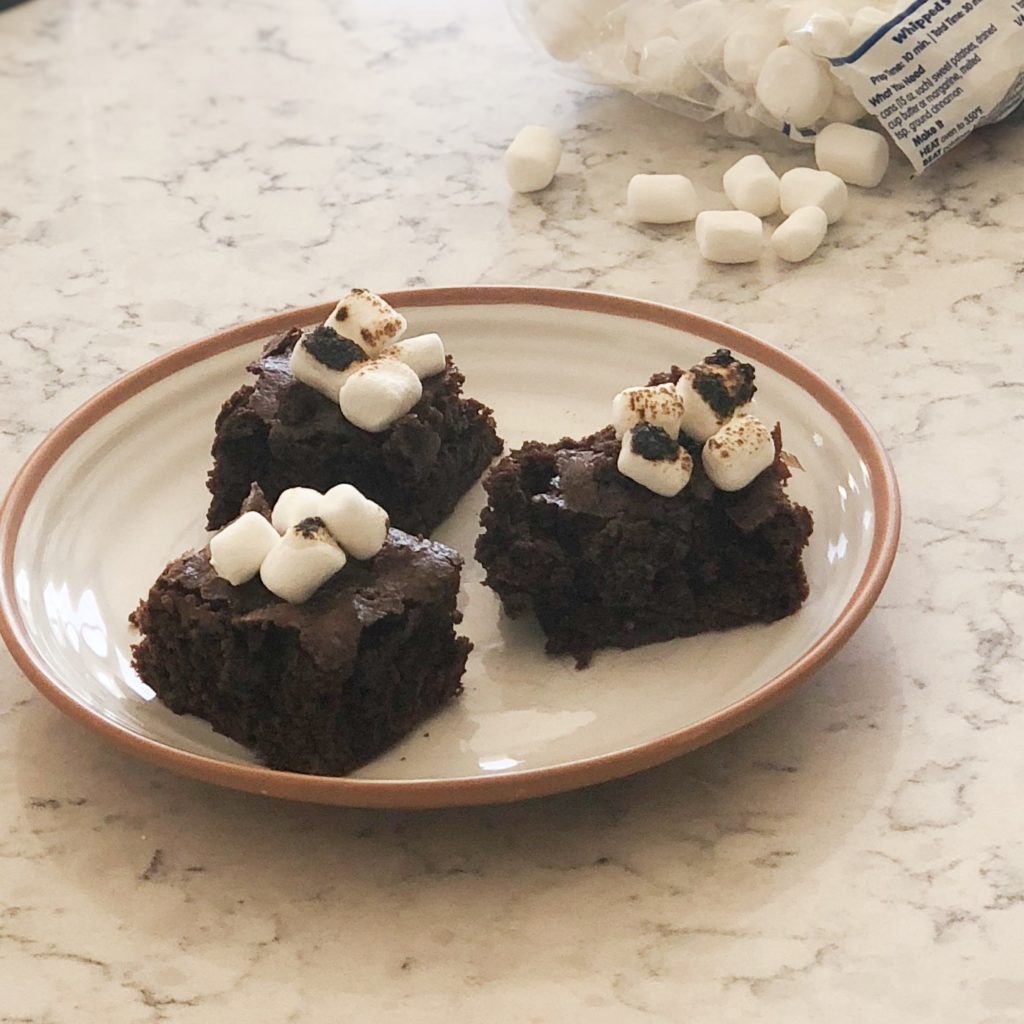 Thanks for letting me be a tart of your world.