Sugardoodles
We all know I love a good mashup, whether it is Burger the bernedoodle or a pumpkin apple pie. The sugardoodle is my latest love. I have always been a chocolate chip cookie kind of girl, or a monster cookie kind of girl, or even a white chocolate macadamia cookie kind of girl… but I was never a snickerdoodle kind of girl. That is, until I met Derick, a man who loves him a good "snickdood." It is because I love this man and have decided to marry him, that I decided to marry two classic cookies as well… the sugar cookie and the snickerdoodle. I present you with, a sugardoodle! These cookies use a sugar cookie technique, but have a snickerdoodle flavor. The texture is a perfect in-between.
The Supplies
2 cups of flour

¼ cup of white sugar

¼ cup of brown sugar

½ tsp of cinnamon

1 tsp of salt

8 oz (2 sticks) of unsalted butter

1 egg

½ tsp of vanilla extract

Cinnamon sugar to top
The Procedure
Place one cup of flour, white sugar, brown sugar, cinnamon, and salt in stand mixer and combine.

Cut butter into flour mixture, and mix on medium-low until no visible pieces of butter remain. You should have a crumbly, pie dough consistency.

Add in remaining cup of flour and mix to combine. Add egg and vanilla. Mix until dough comes up around paddle.

Refrigerate for one hour. Once chilled, roll dough to ¼ inch thick. You can get creative here and cut out circles or fun shapes. Sprinkle with cinnamon sugar.

Place cookies 2 inches apart on baking sheet and bake at 325º for 8-10 minutes. If desired, sprinkle with more cinnamon sugar while warm.

Let cool for as long as you can stand and enjoy!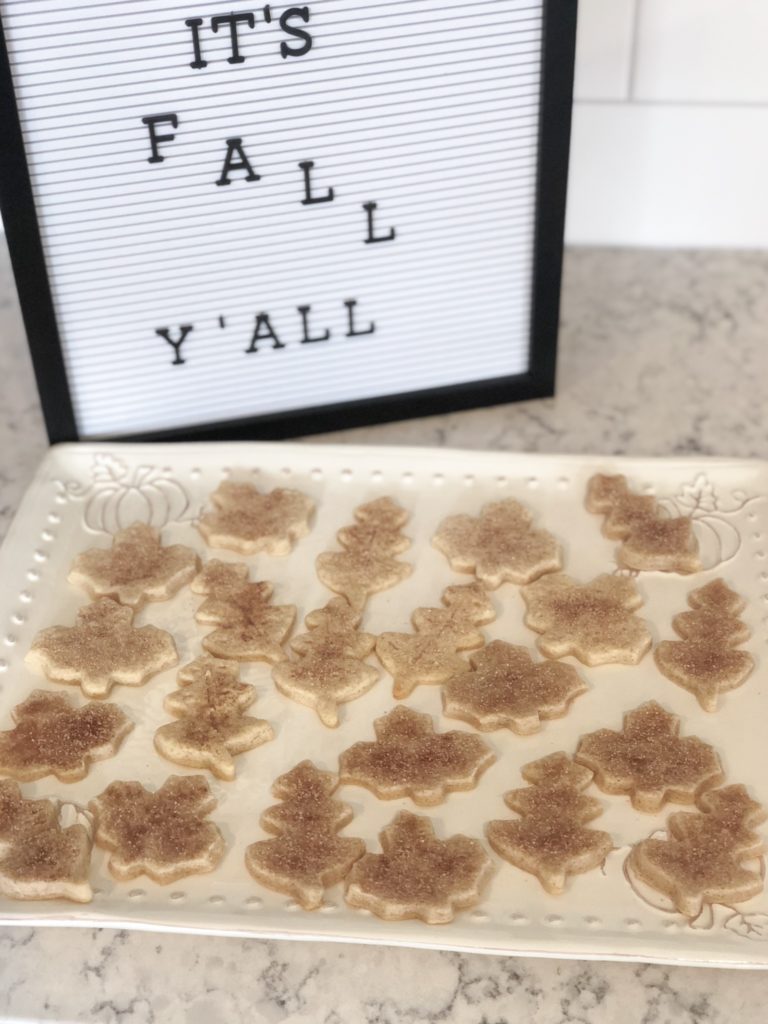 Thanks for letting me be a tart of your world.