Chocolate Cream Pie
Yesterday was National Chocolate Day. Bless this beautiful country that lets us have an entire day dedicated to chocolate. In honor of one of the best days of the year, I whipped up a chocolate cream pie. The good news is this pie is good any day, so don't feel like you have to wait another year to make it!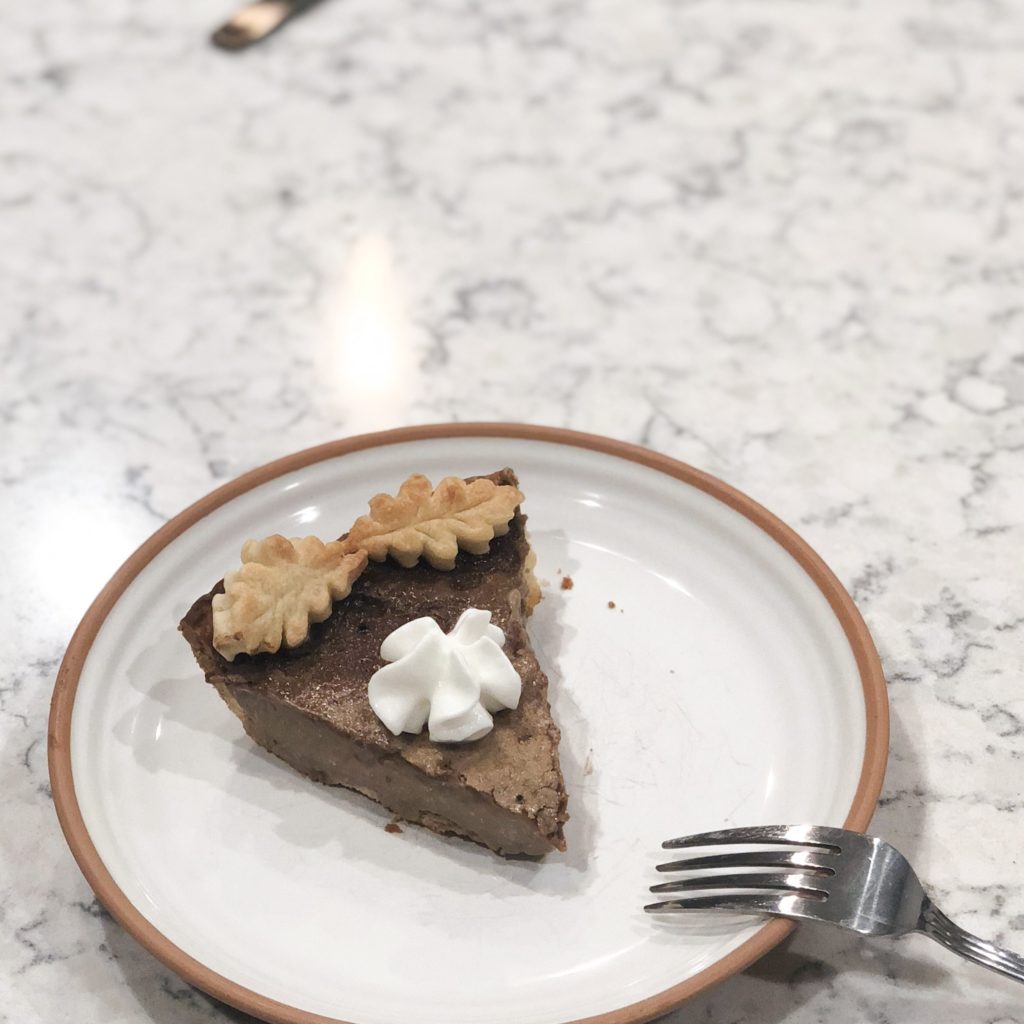 The Supplies
One 9in pie crust – I recommend this one, but a store bought one works too

2 cups of heavy cream

1 tsp of vanilla extract

⅛ tsp of salt

5 egg yolks

½ cup of sugar

2 tbsp of cocoa powder
The Procedure
Blind bake your crust. If using a store bought crust, use the directions provided.

Warm cream and salt in a saucepan over medium-low heat until just hot. Add vanilla and let sit for 1-2 minutes.

Beat egg yolks, sugar, and cocoa powder until fluffy. Temper the mixture by stirring a quarter of the cream mixture into the egg mixture. Now stir this mixture back into the remaining cream.

Pour your custard mixture into prepared pie crust and bake at 325º for 50-60 minutes, until edges are set and the center barely jiggles.
Let pie cool completely before serving. Whipped cream and a dusting of cocoa powder are optional!
Comment below and let me know your favorite treats to eat on National Chocolate Day!
Thanks for letting me be a tart of your world.