French Toast
Easter is Sunday. Yes it's, the resurrection of our Lord and savior, but also… it's arguably one of the biggest brunch days of the year. If you're a brunch overachiever like me, you need this recipe. It's a classic, and fairly basic, recipe. That being said, it tastes pretty fancy and your guests will be none the wiser. Half of them probably gave up sweets for Lent, so you'll get automatic tasty points.
The Supplies
1½ tsp of cinnamon
⅛ tsp of nutmeg
2 tbsp of sugar
4 eggs
¼ cup milk
1 tsp of vanilla
2 tbsp of butter
8 slices of brioche
The Procedure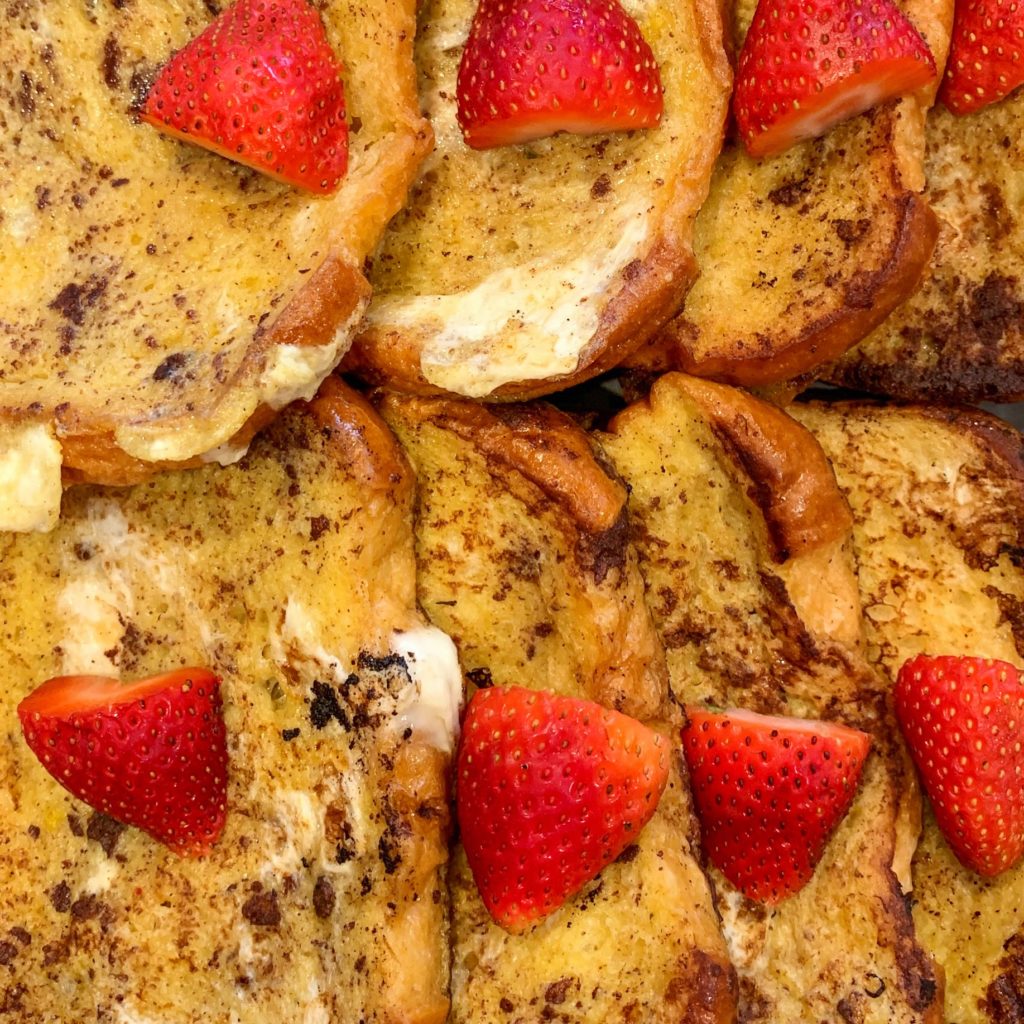 Mix cinnamon, nutmeg, and sugar in a small bowl and set aside.
Whisk together eggs, mik, and vanilla. Add in cinnamon mixture.
Melt butter in skillet over medium. Soak brioche in egg mixture and fry until both sides are golden brown.
Be a brunch boss.
Thanks for letting me be a tart of your world.