Salted Milk Chocolate Cookies
Happy February friends! The first post of the month (hopefully I find time for many more), is for a classic. If you want to wow your valentine, or eat cookie dough until you vomit, look no further. There is nothing else profound to say about these cookies. Some people boast their chocolate chip cookies as the world's best. I've even found a creative little post about the world's worst. These are just a straight up delicious little treat full of milk chocolate and sea salt. The dough is delightful, but it's sole purpose is to hold the chocolate togher. Let's get our Friday fix!
The Supplies
4 oz of unsalted butter
¾ cup of light brown sugar
¼ cup of white sugar
1 large egg
1 tsp of vanilla
¾ tsp of baking soda
½ tsp of sea salt + more for dusting
1½ cup of flour
12 oz milk chocolate chips
The Procedure
Preheat oven to 350° and line baking sheet with parchment paper or silicon baking mat.
Beat butter and sugar until smooth. Mix in egg and vanilla.
Add in baking soda and salt.
Slowly add flour, mixing until just combined.
Fold in chocolate chips using a spatula.
Drop by rounded tablespoon onto baking sheet and dust with coarse sea salt. Bake for 10-12 minutes, until cookies are golden brown.
Let cookies cool for five minutes before transferring to wire cooling rack.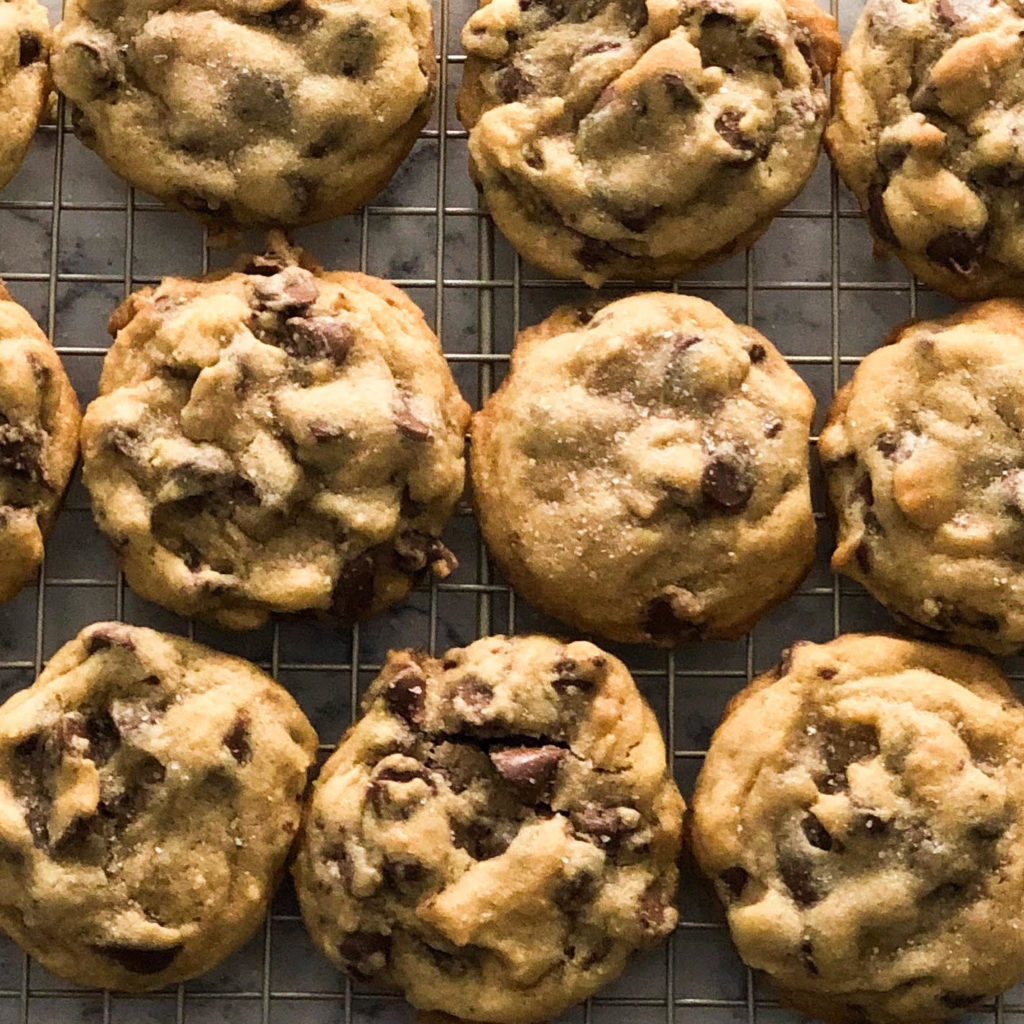 Thanks for letting be a tart of your world.