Chocolate Peanut Butter Pie
It's been mentioned on here before that I am a crazy Christmas lady. My tree is up and our stockings have been hung by the chimney with care. The neighbors don't know I'm a stone cold weirdo, so I'm waiting to decorate the outside until it's a little more "acceptable." Since the holiday season has arrived at the almost Wilson household, I've been perfecting pies to bring to get togethers. T-Baby, aka my mom, is a fruit pie kind of gal. I myself am a connoisseur of custard pies. Derick… he is a peanut butter pie person. Today's pie is for him! If you like sweet and salty, this tasty little treat is for you too.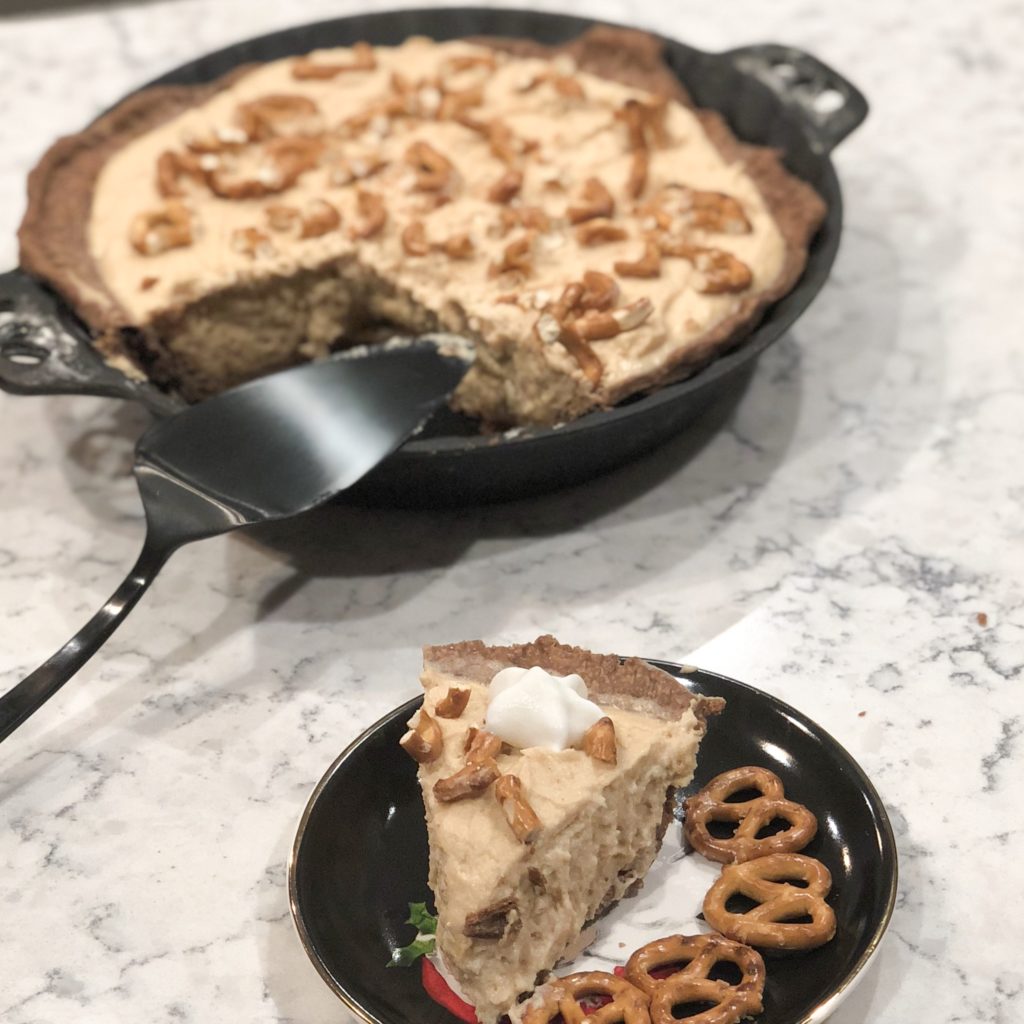 The Supplies
For the Crust
2 cups of flour

1 tsp of salt

2 tbsp of sugar

2 tbsp of cocoa powder

8 oz of cold, unsalted butter

¼ cup of ice water
For the Filling
2 cups of heavy cream

8 oz of cream cheese, room temperature

1 cup of peanut butter

½ cup of sugar

½ tsp of salt

½ tsp of vanilla
The Procedure
For the Crust
Combine one cup of flour, sugar, cocoa powder and salt in the bowl of a stand mixer.

Cube butter and cut in butter using a pastry blender. Once all butter has been added, add remaining cup of flour. Mix on medium-low until dough is crumbly.

Add water and continue to mix on medium-low until dough gathers around paddle.

Pat dough into an 8 inch disc and refrigerate for at least one hour.

Once dough is chilled, blind bake prior to filling.
For the Filling
Whisk heavy cream until medium peaks are formed. Set aside.

Combine cream cheese, peanut butter, sugar, salt, and vanilla in bowl of a stand mixer. Cream using the paddle attachment.

Fold in whipped cream, a quarter at a time.

Fill pre-baked pie dough and top with pretzel pieces. Refrigerate until ready to serve.
Thanks for letting me be a tart of your world.