Cookies and Cream Cookies
The only thing better than cookies are cookies filled with more cookies! These cookies and cream cookies are everything that is right in the world. Say cookies one more time…
COOKIES.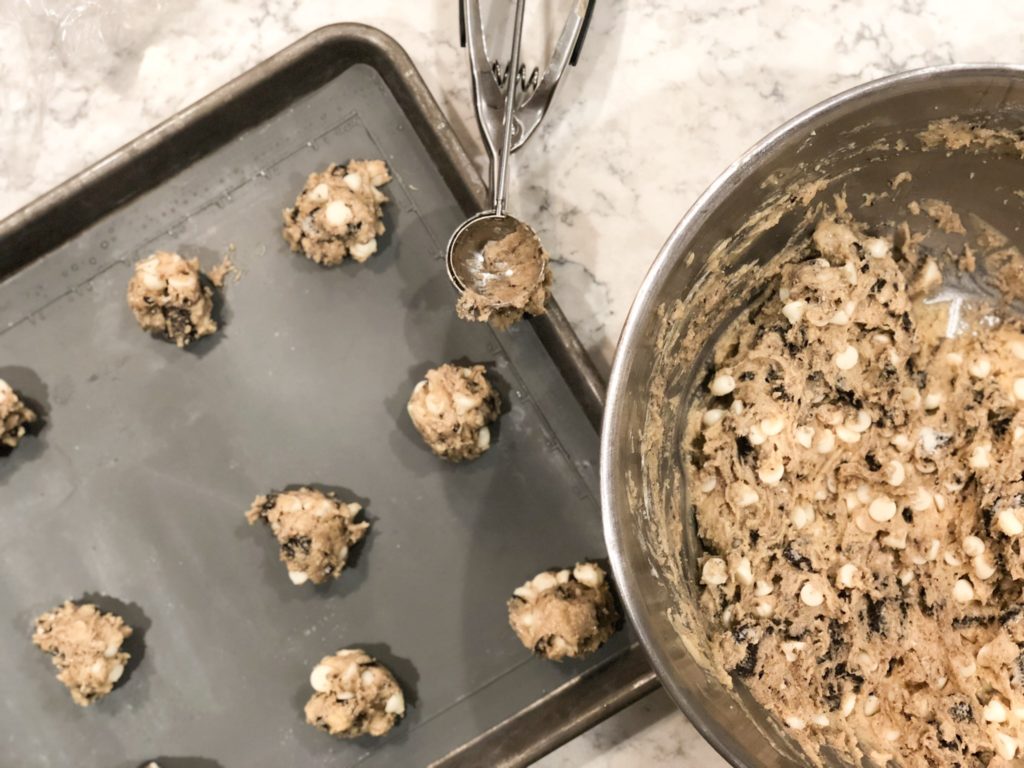 Alright, it's been a long week in the ER. Let's just dive right into the recipe!
The Supplies
2½ of cups flour

1 tsp of baking soda

½ tsp of baking powder

1 tsp of salt

¾ cup of butter

¾ cup of white sugar

¾ cup of brown sugar

2 eggs
1 tsp of vanilla
15 sandwich cookies (I live that Double Stuf Oreo life), crushed
1.5 cups of white chocolate chips
The Procedure
Combine dry ingredients (flour, baking soda, baking powder, and salt) in mixing bowl.
Using a stand mixer, combine butter, white sugar, and brown sugar. Add in eggs and vanilla.
Slowly incorporate dry ingredients. Add in white chocolate chips.
Add the cookies to your cookie dough. Maximum cookie.
Use a cookie scoop to create 2in balls. Drop dough 2in apart on silicon baking mat or parchment paper. Bake at 350º for 8-10 minutes.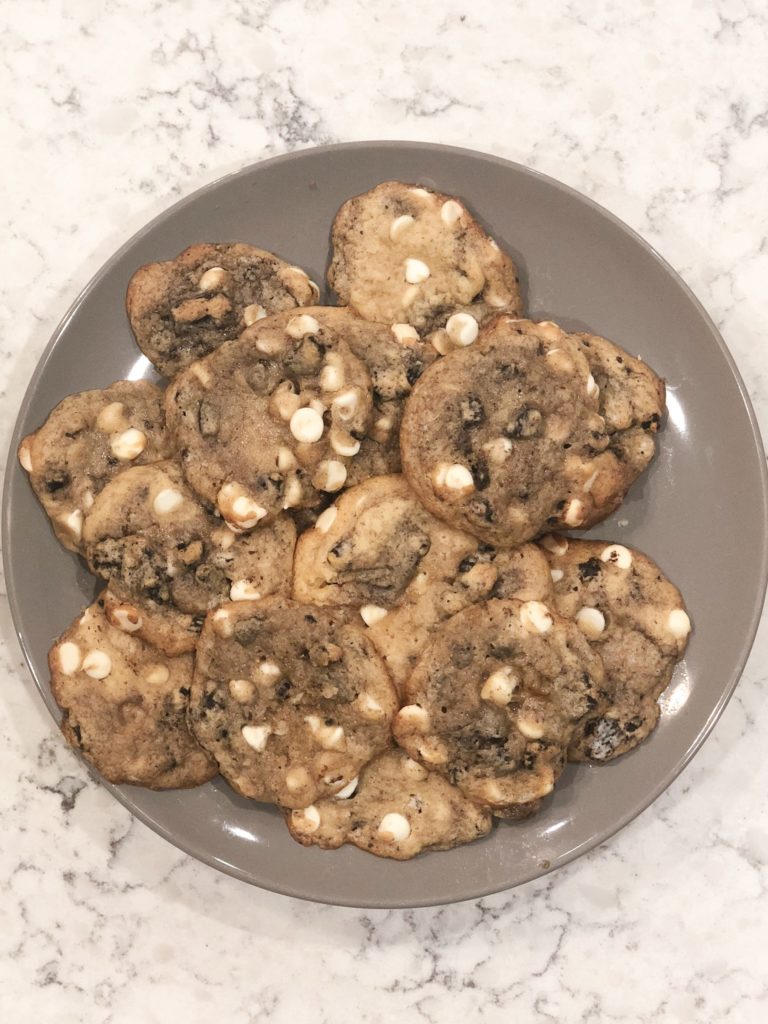 Try to control yourself.

Thanks for letting me be a tart of your world.