Halloween Sugar Cookies
AKA: Spookies
Things got very spooooky at our house today. In honor of October, we went pumpkin picking and then made these Halloween sugar cookies. These are great if you have budding bakers at home, or a significant other that likes to be silly with you… see below.
The B Team.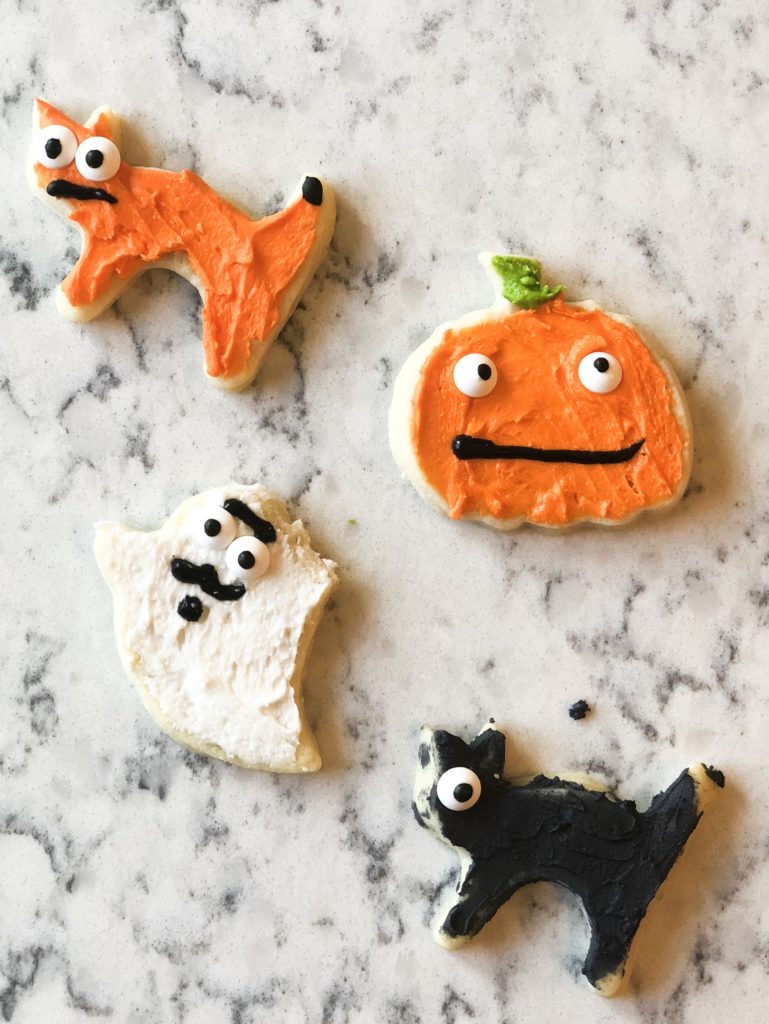 These cookies are easy and fun to make, and like any good sugar cookie, they're pretty versatile. Let's get spooky!
The Supplies
2 cups of flour

½ cup of sugar

1 tsp of salt

8 oz of butter (2 sticks)

1 egg

1 tsp of vanilla

Icing and candy decorations
The Procedure
Line cookie sheet with parchment paper and preheat oven.

Place one cup of flour, sugar, and salt in stand mixer and combine.

Using a pastry blender, cut in butter. Mix on medium-low speed until combined. There should be no visible chunks of butter.

Add in remaining cup of flour and mix to combine.

Add in egg and vanilla and mix until dough comes up around paddle. Dough will be sticky to the touch.

Form a ball and refrigerate for at least one hour.

After dough has chilled, flour your work surface and rolling pin. Roll dough to ¼ inch thick. Cut out shapes and place on baking sheet.

Bake cookies at 350º for 10-12 minutes.

Once cookies have cooled, get to decorating!
I usually cool my cookies on the parchment paper. It's also a great place to decorate them if you want to contain your mess!
The A- Team.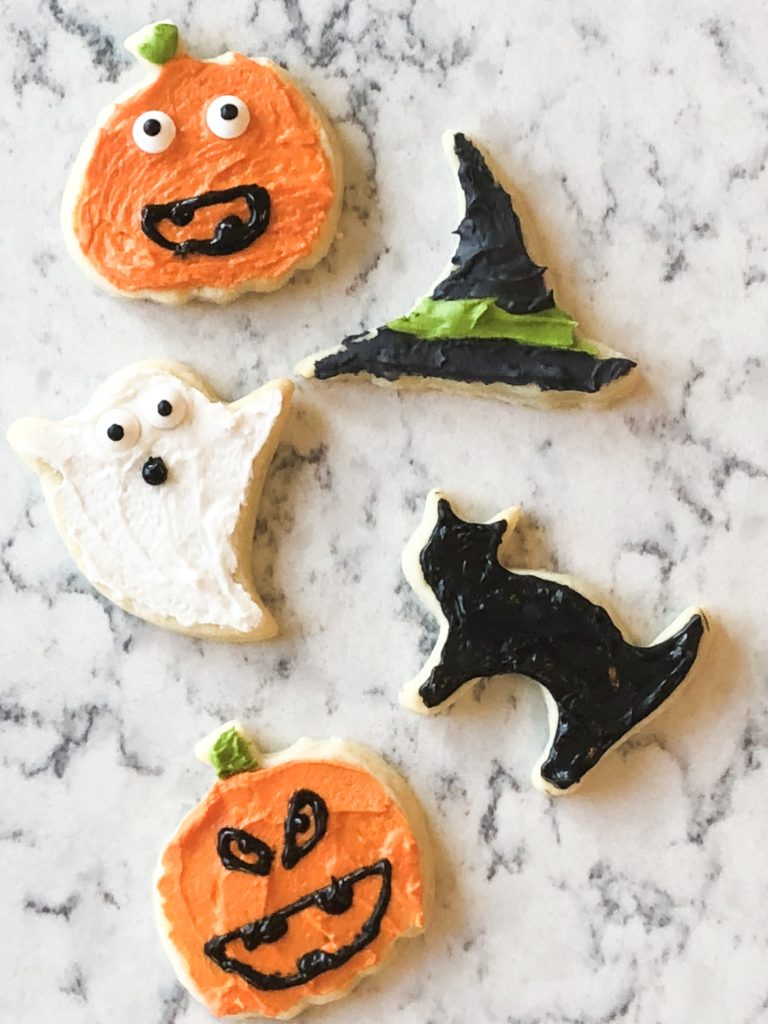 Thanks for letting me be a tart of your world.