Rustic Apple Tart
In keeping trendy and seasonal, today's recipe is a rustic apple tart! This tart full of apples, apricot, and honey is the bee's knees. Fun fact: bees do in fact have knees. I just saved you a google search. And with that, let's hop to it!
The Supplies
2 cups of all purpose flour

3 tbsp of sugar

1 tsp of salt

8 oz (2 sticks) of

cold

, unsalted butter + 2 tbsp of butter

1/4 cup of

ice

water

3 apples

½ tsp of honey

2 tbsp of apricot preserves
The Procedure
Place one cup of flour, salt, and 2 tbsp of sugar into stand mixer. Mix just to combine using paddle attachment.

Cube butter and add one handful at a time. Use a pastry blender to cut butter into dry ingredients. Turn mixer to medium-low once all butter has been added. Make sure butter has been thoroughly blended and mixture is crumbly.

Add your remaining cup of flour and mix on medium-low to combine.

Add water and continue to mix on medium-low speed. Dough should come up around paddle, and should not be sticky to the touch.

Roll dough and flatten into disc. Wrap and refrigerate for at least one hour.

Once dough is chilled, roll out onto a lightly floured surface to ¼ inch thick.

Transfer dough to baking sheet covered with parchment paper.

Core and slice apples and arrange on tart in overlapping half-moons. Fold edges of tart over the apples.

Melt 2 tbsp of butter and combine with remaining tbsp of sugar and honey. Brush the mixture over apples. Chill for 10 minutes.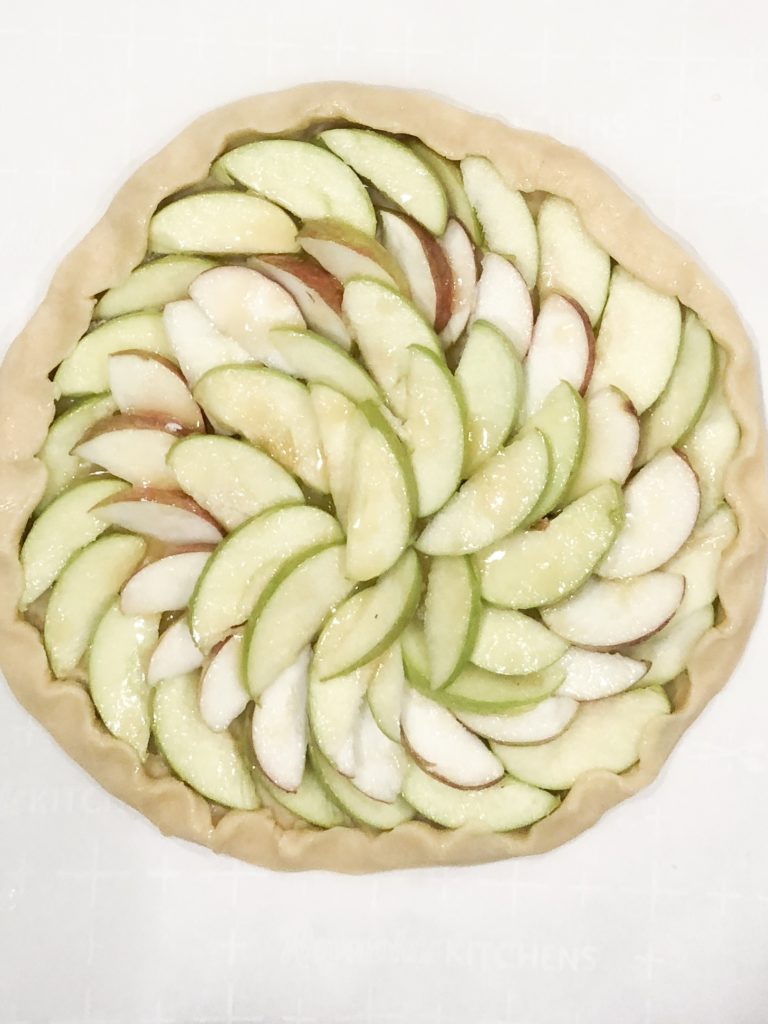 Bake at 400º until apples are tender and tart is golden brown, about 1 hour.

Melt preserves and brush over apples.

Let cool slightly and serve warm.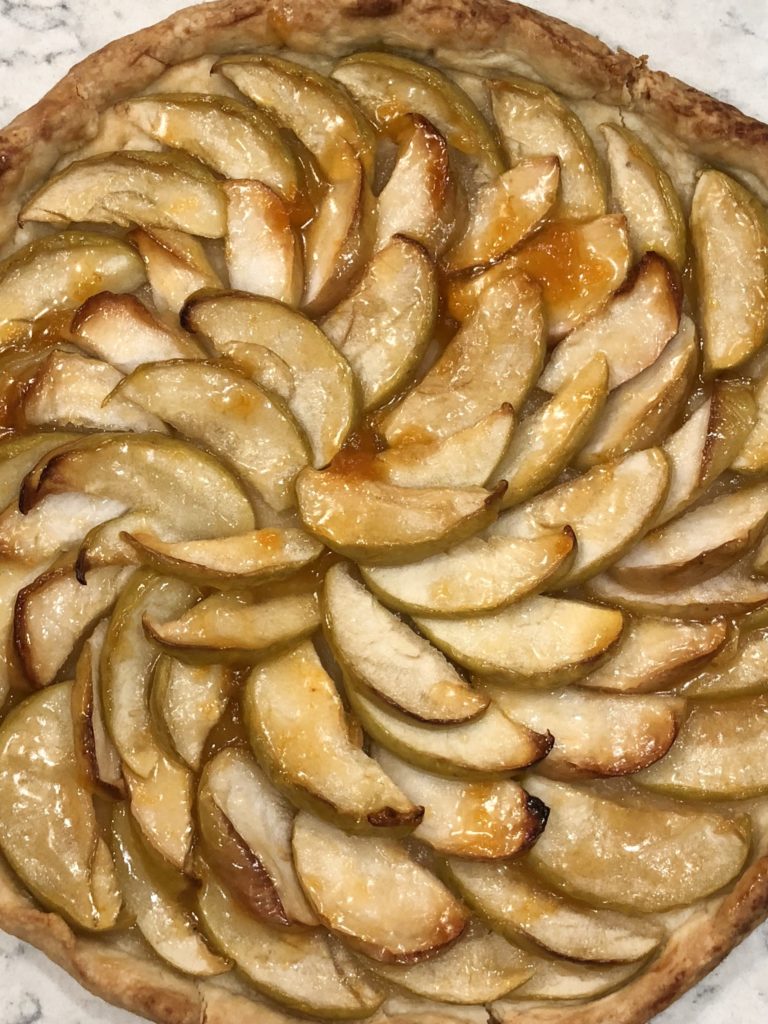 Thanks for letting me be a tart of your world.